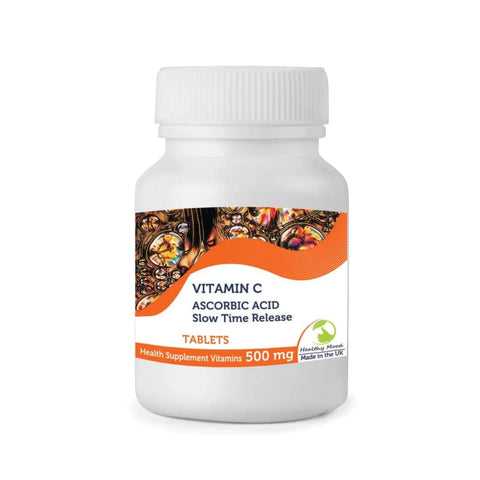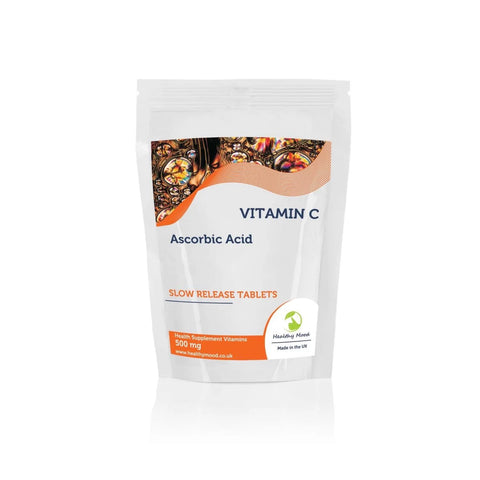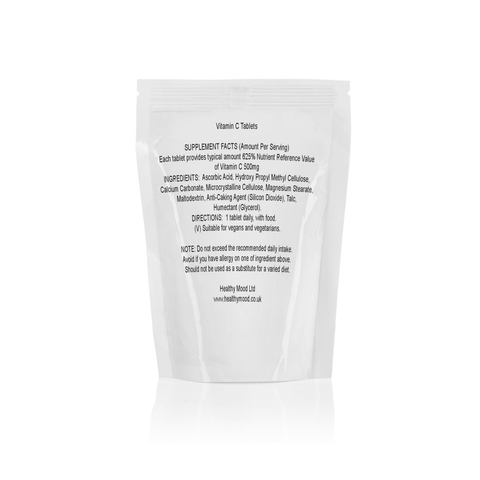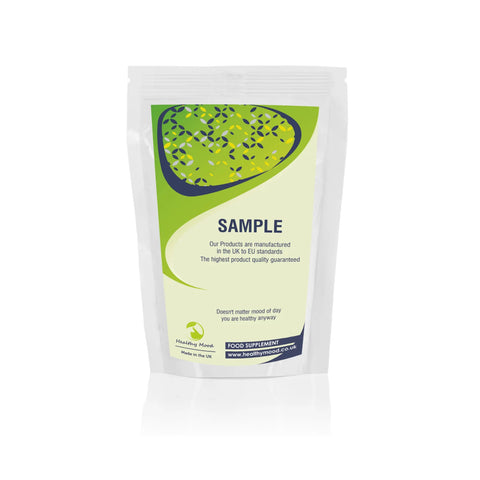 Vitamin C ASCORBIC ACID Slow Time Release Tablets
Vitamin C Slow Time Release Tablets 500mg
Our tablets contain Vitamin C, known as an antioxidant, contributing to the maintenance of the immune system.
Vitamin C is recognized as a valuable nutrient. It reportedly has been associated with potential support against contracting the common cold virus, although the evidence on this is debated. Ascorbic acid, or Vitamin C, is an essential nutrient crucial for its role as a cofactor in the structural formation of connective tissues, including joint cartilage.
(V) Suitable for vegetarians and vegans.
Ingredients
Direction and Storage