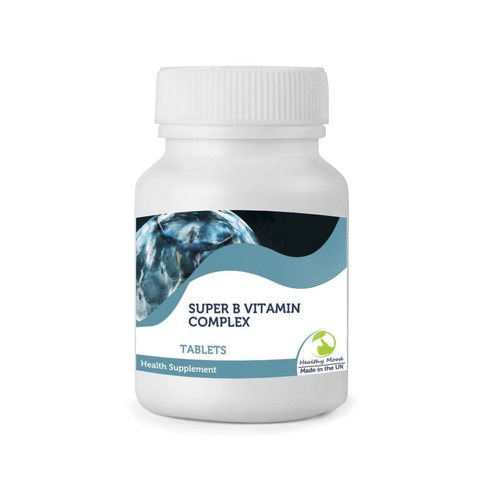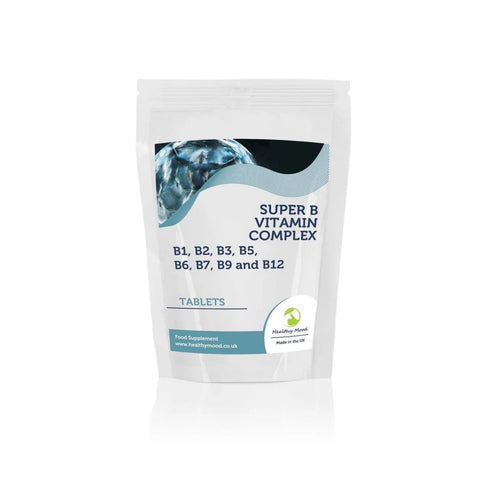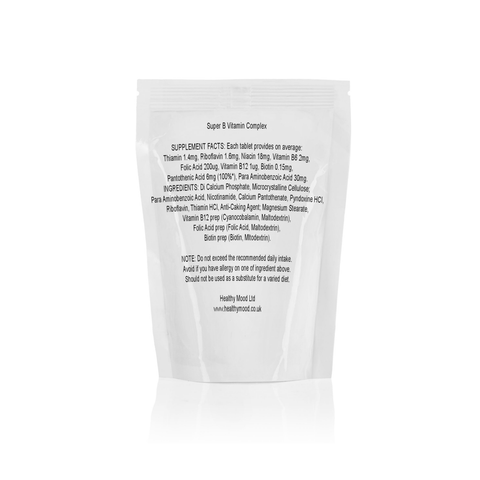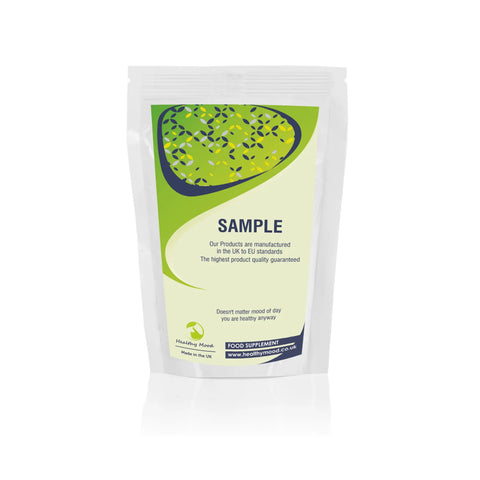 Super B Vitamin Complex Tablets
Super B Vitamin Complex Tablets
A comprehensive B-complex vitamin supplement containing essential B1, B2, B3, B5, B6, B7, B9, and B12 vitamins, each playing a vital role in supporting various physiological functions in the body.
Supports overall cell health.
Contributes to the growth of red blood cells.
Helps maintain healthy energy levels.
Supports good eyesight function.
Aids in healthy brain function.
Assists in maintaining good digestion.
Supports a healthy appetite.
Contributes to proper nerve function.
(V) Suitable for Vegans and Vegetarians.
Ingredients