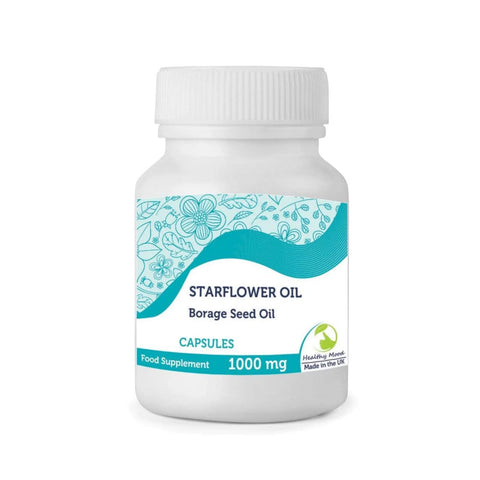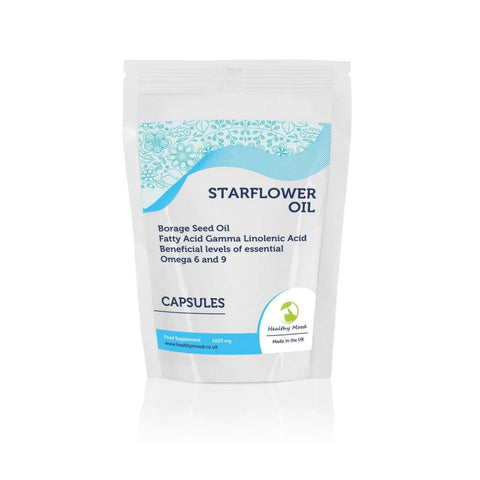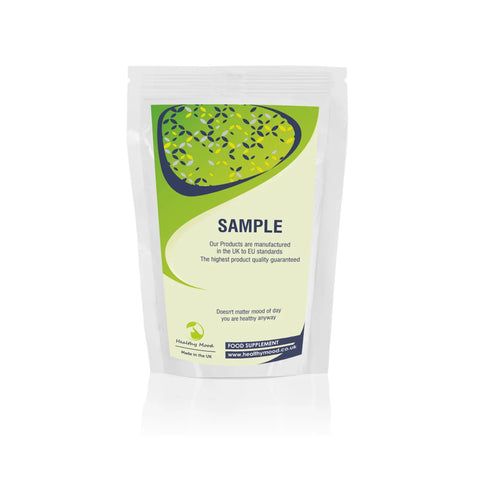 STARFLOWER 1000mg Borage Seed Oil GLA Capsules
STARFLOWER OIL Borage Seed Oil Gamma Linolenic Acid 1000mg
This plant contains Gamma Linolenic Acid (GLA) at approximately twice the level of Evening Primrose Oil (EPO). Starflower Oil has exhibited potential benefits for a wide range of general wellness aspects.
Premenstrual Syndrome (PMS) - has shown potential to alleviate symptoms such as swollen abdomen and breast discomfort, and may assist in reducing irritability and low mood.
Eczema and other skin disorders - known to be available for prescription for eczema, and some evidence suggests it might offer support for conditions like psoriasis.
Cholesterol and Blood Pressure - potential indications of reducing high serum cholesterol and assisting in managing blood pressure, though results might take several weeks to manifest.
Rheumatoid Arthritis - some individuals have reported discontinuing non-steroidal anti-inflammatory drugs after using this supplement, especially when combined with fish oils.
Alcoholism - anecdotal evidence suggests it might potentially assist in easing withdrawal symptoms and reducing post-drinking low mood.
Immune System - low levels of essential fatty acids might impact the body's natural virus-killing interferon; however, the extent of support requires further research.
Ingredients
Direction and Storage