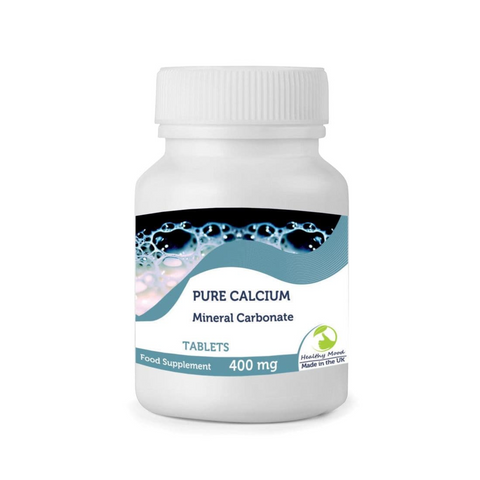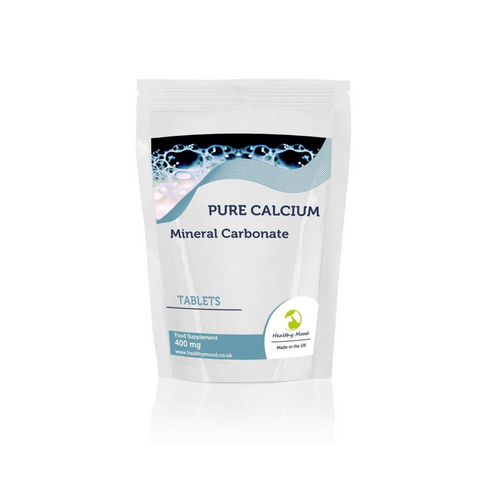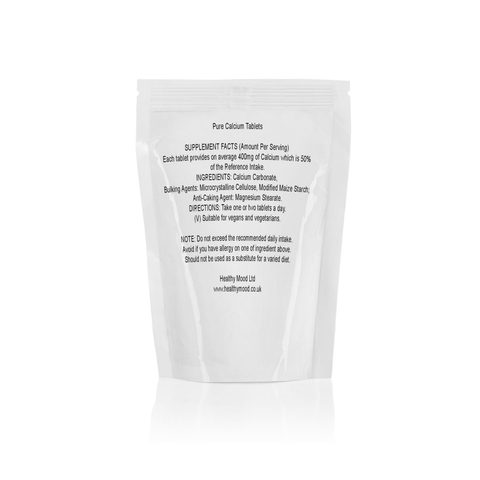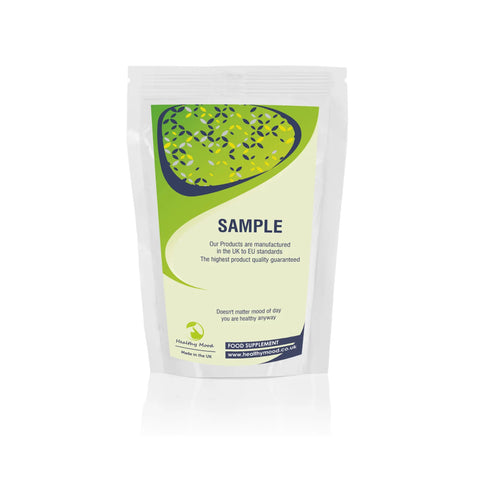 Pure Calcium 400mg Tablets
Calcium stands as the most abundant mineral within the body and plays a vital role in maintaining healthy bones and teeth.
Calcium is commonly utilized for addressing low calcium levels and related bone conditions such as osteoporosis (characterized by weakened bones due to low bone density), rickets (a condition affecting children, resulting in bone softening), and osteomalacia (involving bone softening leading to pain). Additionally, calcium finds application in managing premenstrual syndrome (PMS), alleviating leg cramps during pregnancy, and addressing high blood pressure during pregnancy (pre-eclampsia).
(V) Suitable for vegetarians and vegans.
Ingredients
Direction and Storage