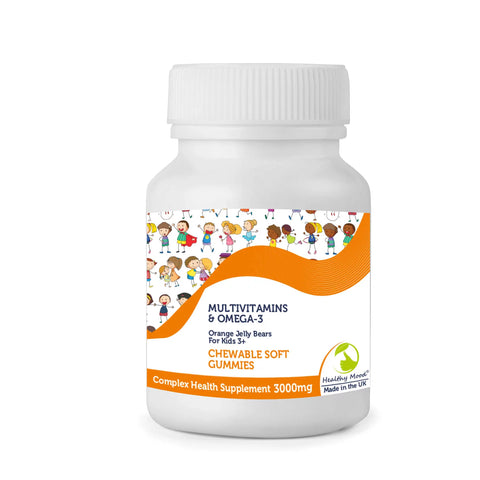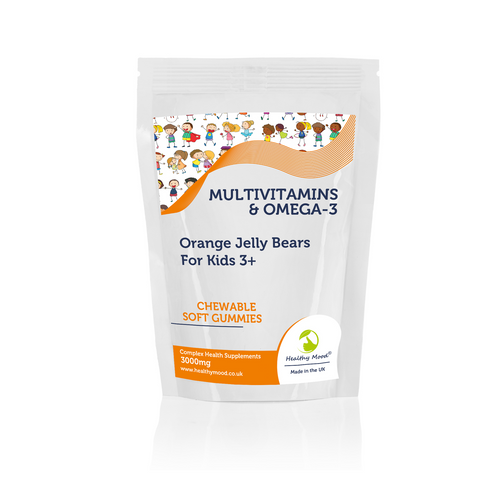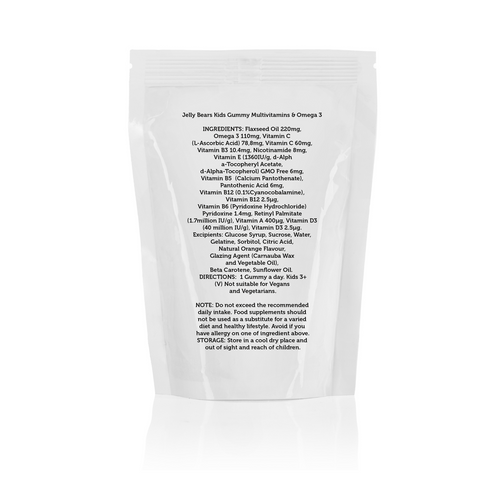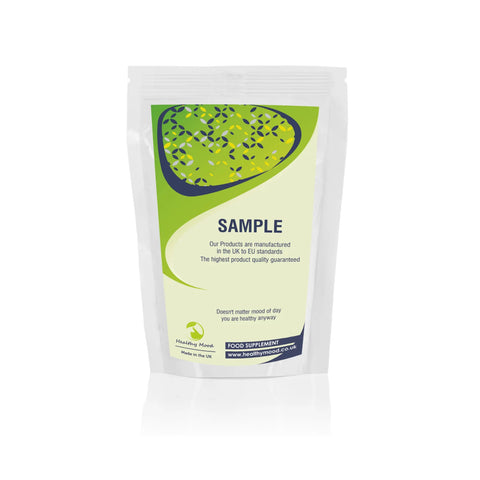 Omega 3 Gummies for Kids Orange
Jelly Bears Kids Gummy Multivitamins & Omega 3 Orange Fruit Soft Chewable 3+ 3000mg Gummies provide essential nutrients beneficial for kids' health during their early years.
Potential support for brain development, vision, energy, immunity, and growth.
This multivitamin gummy contains a comprehensive range of 8 vitamins, including Vitamin C, D, and E, along with 110mg Omega 3 from a plant-based source, Flaxseed.
Omega 3, an essential fatty acid, is necessary from dietary sources, and our kids' gummy offers a great-tasting supplement rich in Omega 3.
Vitamin C may contribute to the normal function of the immune system in children.
Vitamin D is necessary for the normal growth and development of bones in children.
Essential fatty acids are important for the normal growth and development of children.
Gummy vitamins are gaining popularity as consumers seek alternative ways to incorporate essential vitamins and minerals into their diets. Gummies are appealing due to their ease of consumption, various flavors, pleasant taste, and can be a more enjoyable way for individuals to take their vitamins.
Ingredients
Direction and Storage