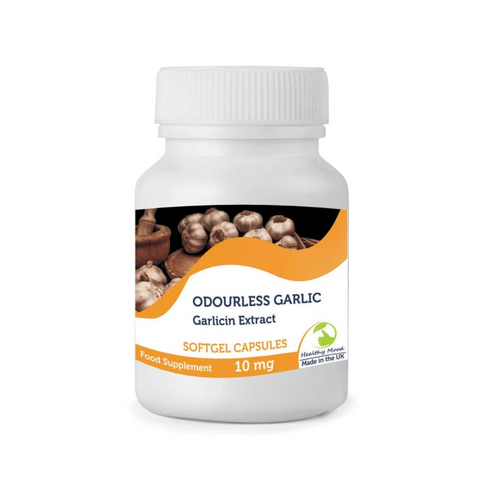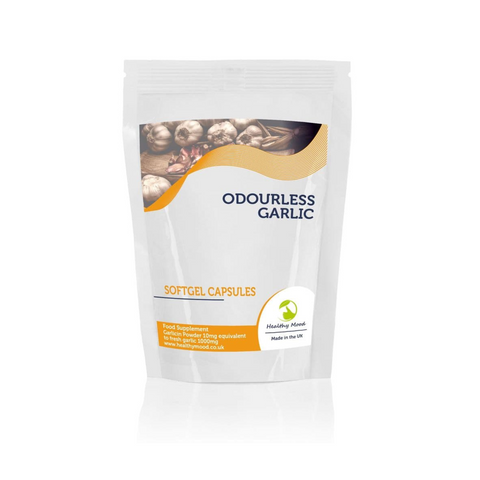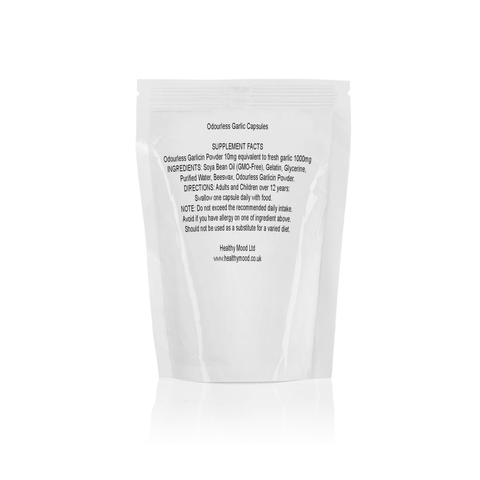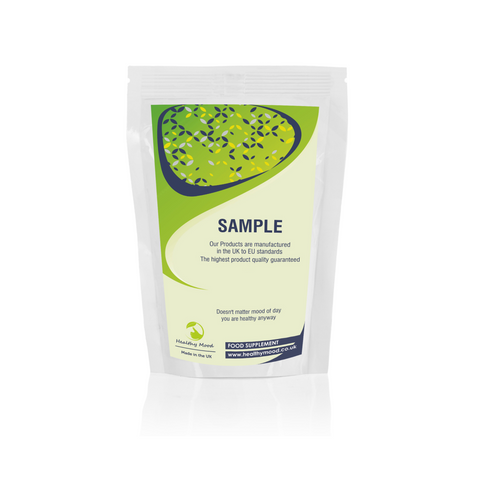 Garlic 1000mg Capsules
Our capsule contains garlic with reduced potential for causing strong garlic breath. Garlic has a long history of being recognized for various beneficial properties. Research indicates that when part of a healthy lifestyle, garlic may potentially contribute to maintaining healthy cholesterol levels and supporting heart health and circulation. Additionally, some individuals use garlic as a potential measure to support immune health during cold and flu seasons.
Other Names:
Aged Garlic Extract, Ail, Ajo, Allii Sativi Bulbus, Allium, Allium sativum, Camphor of the Poor, Clove Garlic, Da Suan, Garlic Clove, Garlic Oil, Lasun, Lasuna, Nectar of the Gods, Poor Man's Treacle, Rason, Rust Treacle, Stinking Rose.
***
All our vitamins and supplements are designed for convenient delivery and can fit into standard letterboxes, ensuring a hassle-free experience. Larger orders will be sent via signed delivery to ensure a secure receipt.
Our products are manufactured in the UK adhering to EU standards, guaranteeing the highest quality.
***
IMPORTANT!
Before taking vitamins or supplements, it's essential to consult your doctor, pharmacist, or healthcare professional if you are on prescribed medication or have any medical conditions.
Adhere to the recommended intake; avoid exceeding the stated dosage.
Supplements should not be considered a substitute for a diverse and balanced diet along with a healthy lifestyle.
Pregnant or lactating individuals should seek advice from a doctor, pharmacist, or healthcare professional before using vitamins or supplements.
Discontinue supplement use if you experience any adverse reactions and seek medical advice.
Ingredients
Direction and Storage