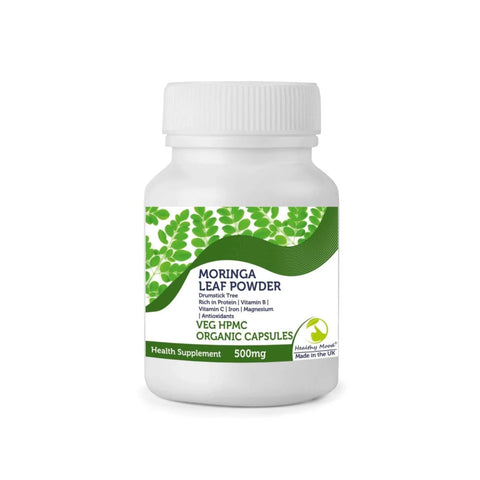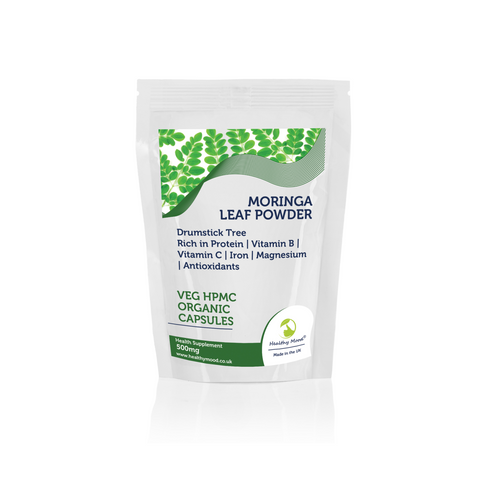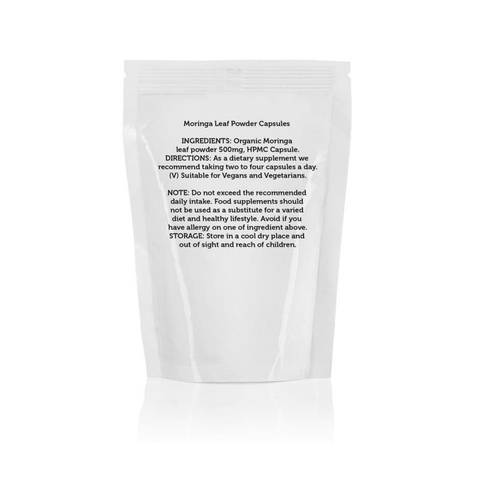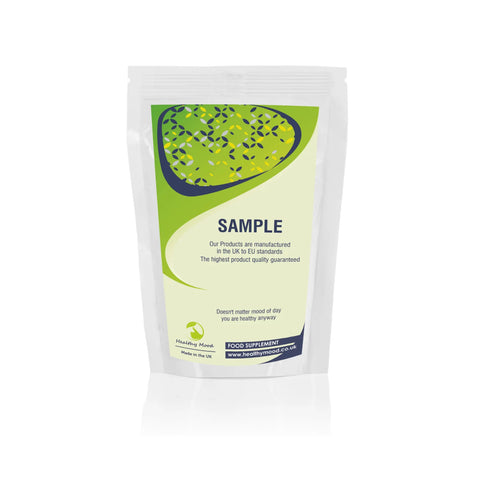 Moringa Leaf Veg 500mg Capsules
Moringa contains essential nutrients such as Protein, Vitamin B6, Vitamin C, Iron, Riboflavin (B2), Vitamin, and Magnesium.
Abundant in antioxidants.
Supports skin and hair health by providing nourishment.
May assist in reducing edema.
Supports liver health.
May help alleviate stomach discomfort.
Possesses properties that may contribute to fighting bacterial challenges.
Supports bone health.
May contribute to maintaining a healthy mood.
(V) Suitable for individuals following a vegan or vegetarian lifestyle.
Ingredients
Direction and Storage