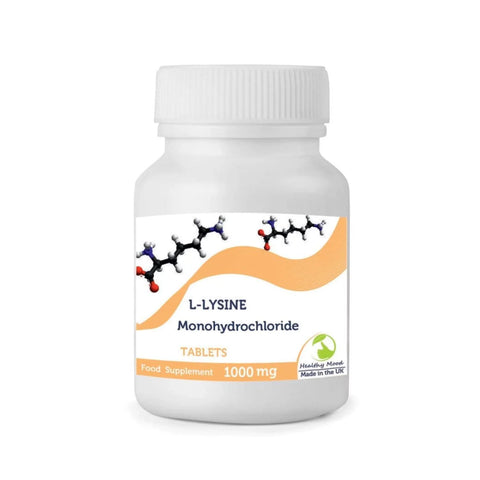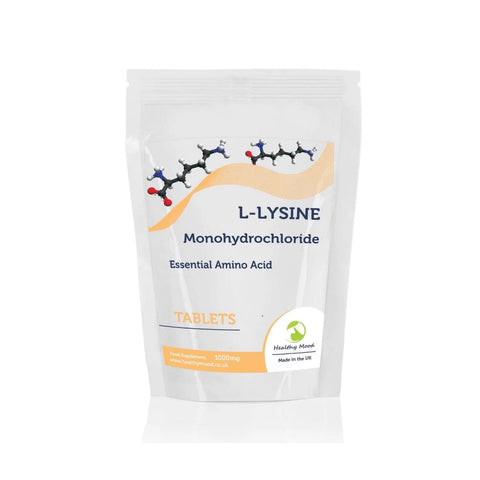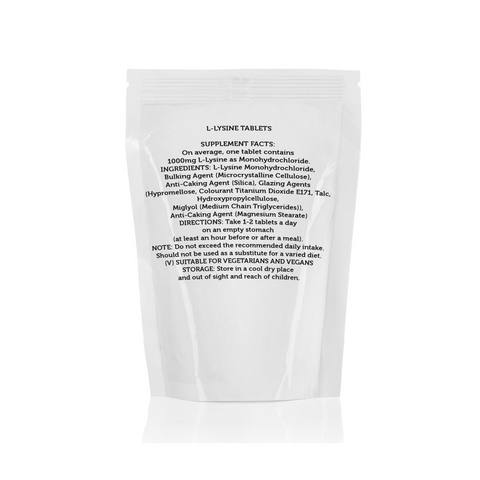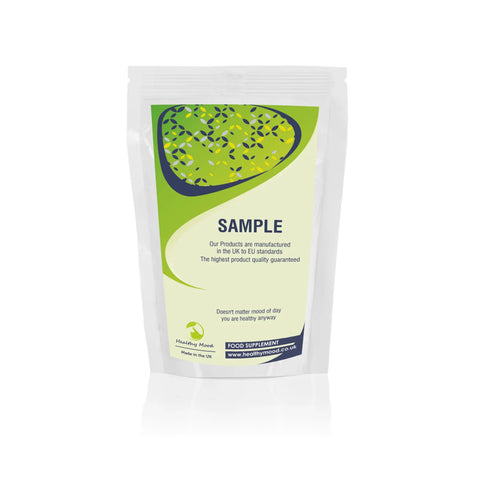 L-lysine Monohydrochloride 1000mg Tablets
Lysine is an amino acid found in various protein-rich foods like beans, cheese, yogurt, meat, milk, brewer's yeast, wheat germ, and other animal proteins.
It is known to contribute to various bodily functions.
Lysine intake requirements for an average 70 kg human range from 800 to 3,000 mg per day.
Ingredients
Direction and Storage