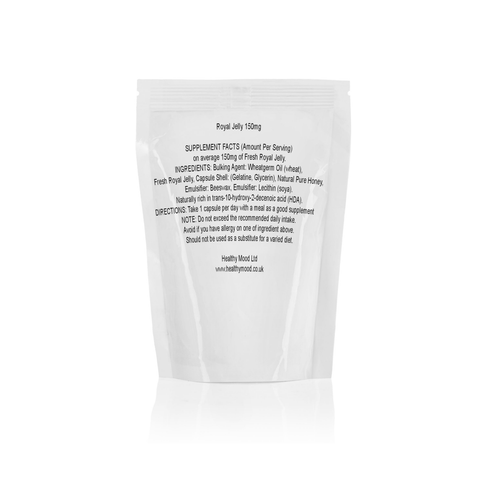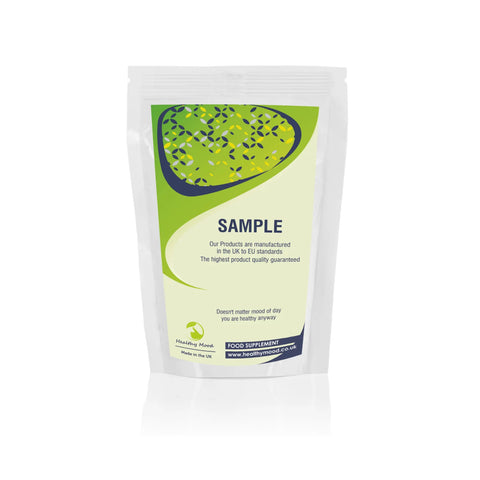 Royal Jelly Gellee 150mg Capsules
Fresh Bumble Bee Honey Royal Jelly Gellee 150mg Capsules
Containing Queen Bees Vitamins, Minerals, Amino Acids, Trace Elements, and Honey Bee Milk
May be considered for managing menopausal symptoms
Potentially supports the immune system
Linked to alleviating asthma and hay fever
Associated with managing liver disease and pancreatitis
May contribute to addressing sleep troubles (insomnia)
May potentially alleviate symptoms of premenstrual syndrome (PMS)
Royal jelly has been traditionally used for various purposes such as asthma, hay fever, liver disease, pancreatitis, sleep troubles (insomnia), premenstrual syndrome (PMS), stomach ulcers, kidney disease, bone fractures, menopausal symptoms, skin disorders, and high cholesterol. Additionally, it is believed to act as a general health tonic, counteracting the effects of aging, and supporting the immune system.
Each capsule contains 150mg of fresh royal jelly. Royal Jelly, the exclusive food of Queen Bees, contains a rich composition of vitamins, minerals, amino acids, and trace elements. Bumbles Royal Gellee from
Other Names:
Apis mellifera, Bee Saliva, Bee Spit, Gelée Royale, Honey Bee Milk, Honey Bee's Milk, Jalea Real, Lait des Abeilles, Royal Bee Jelly.
Ingredients
Direction and Storage