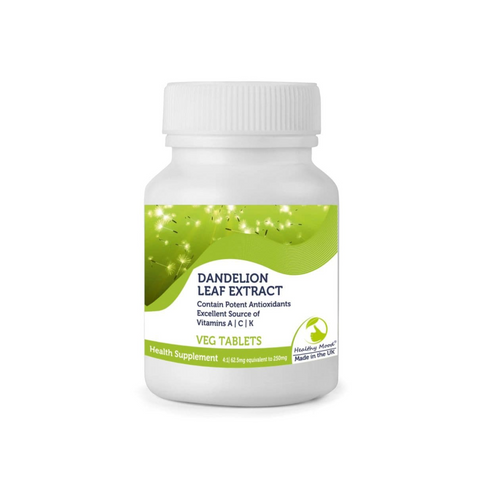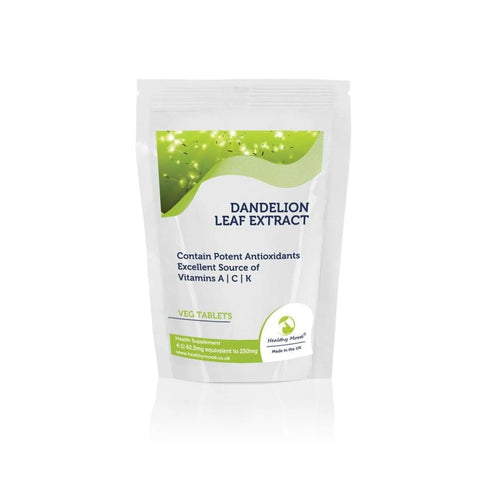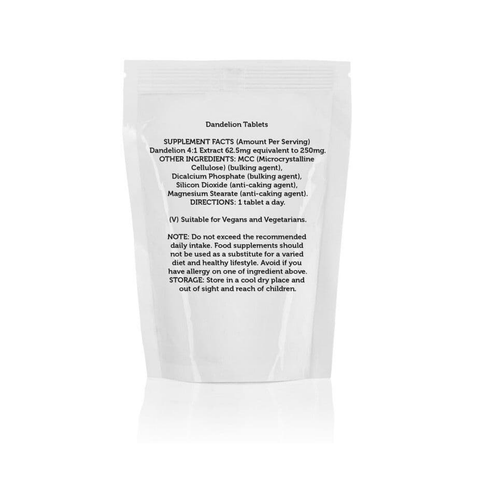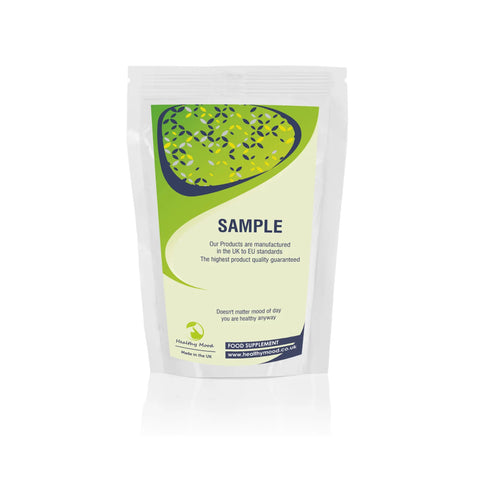 Dandelion Leaf Extract Tablets
Contains potent antioxidants.
May support normal liver function.
Potentially helpful in cases of loss of appetite.
May assist with digestive discomfort such as upset stomach, intestinal gas, and gallstones.
May provide relief for joint pain and muscle aches.
Potentially beneficial for skin health, including conditions like eczema and bruises.
May have diuretic effects, increasing urine production.
May promote bowel movements as a mild laxative.
(V) Suitable for individuals following a vegan or vegetarian lifestyle.
Ingredients
Direction and Storage