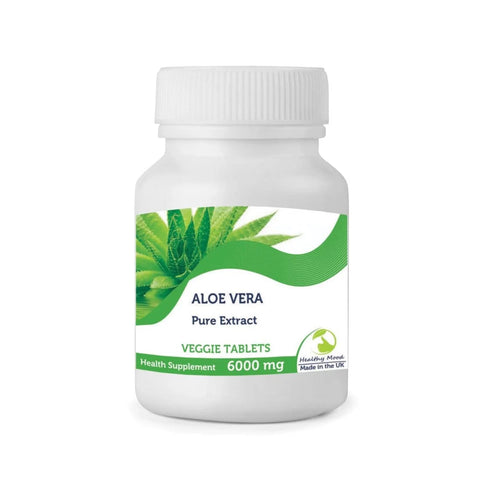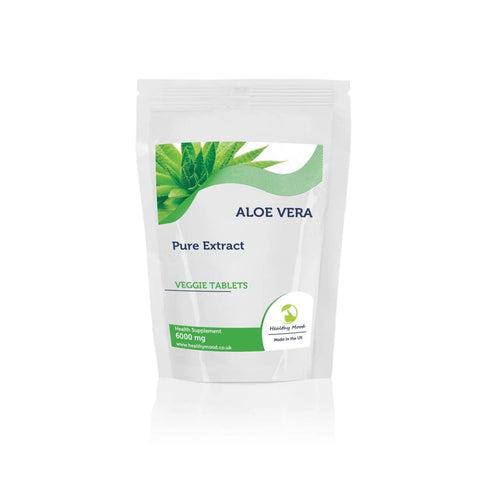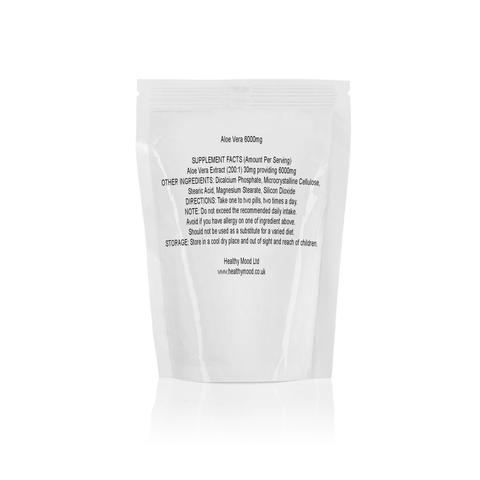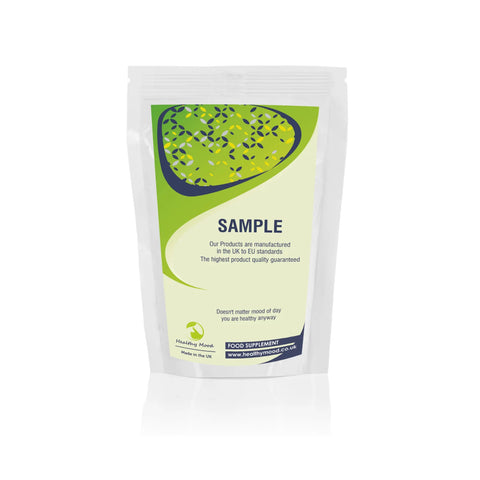 Aloe Vera Extract 6000mg Tablets
Aloe Vera, resembling a cactus-style plant with distinctive succulent leaves, has been historically recognized for its versatile uses. The gel-like liquid extracted from its leaves has been utilized for centuries to address various health concerns. Recently, Aloe Vera has gained significant popularity due to its perceived digestive health benefits when consumed and its application in skincare for topical use.
Traditionally, Aloe Vera has been applied to alleviate stomach upset and has shown potential effectiveness in addressing constipation.
May possess antioxidant and antibacterial properties
Suggested to expedite the healing process of burns
May assist in reducing dental plaque
Suggested to aid in the treatment of canker sores
May offer relief from constipation
Possibly contributes to skin health and may assist in minimizing wrinkles
Suggested to have a potential impact on lowering blood sugar levels
It's important to note that Aloe Vera should not be considered a substitute for a varied and balanced diet.
Ingredients
Direction and Storage