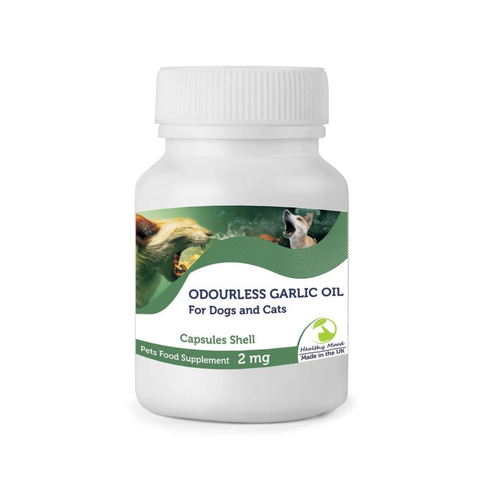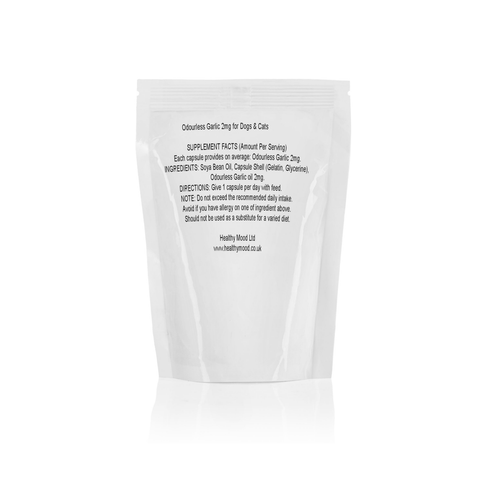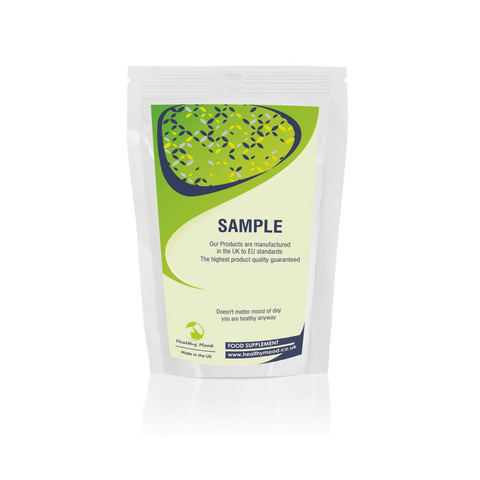 Odourless Garlic Oil 2mg Dogs and Cats Capsules
Garlic As A Flea And Tick Repellent
Garlic may help youиin the war on fleas and ticks if you feed it to your dogs during flea and tick season. It takes a couple of weeks for garlic to build up in your dog's natural coat oil, so start feeding it before the bug season starts.
I don't bathe my dogs too much during flea and tick season. One good soapy wash and you'll have to start the build-up process again. To avoid this, use a Castile soap for bathing, or use cornstarch or Fuller's Earth as a dry shampoo (but use these sparingly … you don't want to dry out your dog's coat too much).
When using garlic as a flea and tick repellent, feed each day for two weeks, then twice a week for maintenance.
Ingredients
Direction and Storage